They met each other on Tinder when Miriam was on a trip through America near Kansas. Joshua had a food truck with his father at the time: Allenbrand's Gourmet Popcorn and he lived in Kansas City. Mirjam and Joshua became friends until in 2015 they both decided is was time to meet each other in real life.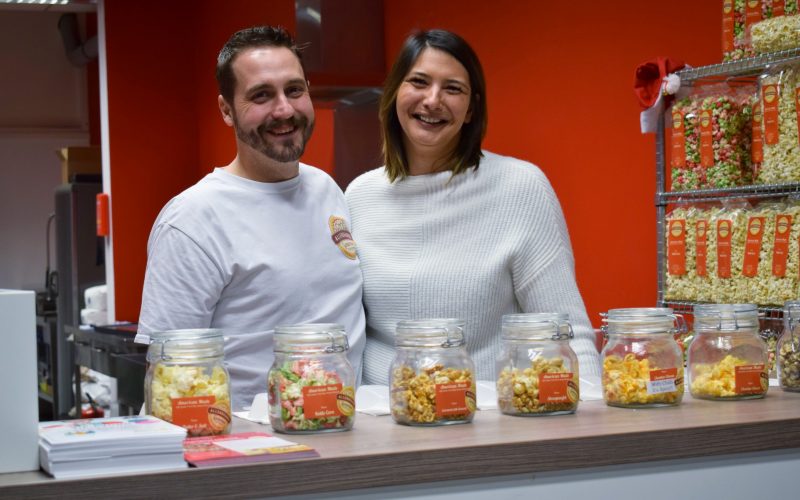 The two laugh: "Love at first sight, yes." Miriam says: "I decided to go to him for three months. A leap of faith, but it was worth it. I helped him with all kinds of things and when we decided to start the business, we chose for the Netherlands because otherwise I would miss my family too much." 
And not just in the Netherlands because the two wanted to settle in Dordrecht. "I just fell in love with this city. So much history and that's what you see. I loved the feeling of Dordrecht, "says Joshua, who regularly switches to his native language.
Although the island is not the first place you think about when you want to start a popcorn shop, the customers are happy with the arrival of the American, the two say. "People react surprised, but we often let them taste what they can buy and they are always enthusiastic," says Mirjam. "We are very happy with how people react to our store," adds Joshua.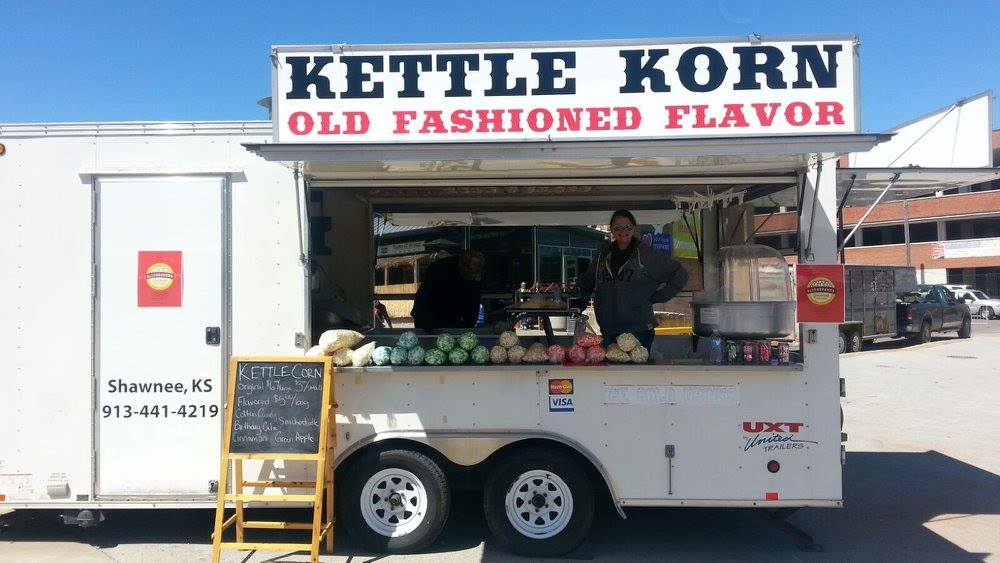 Making Popcorn
When the couple told about their plans in Dordrecht, not everyone reacted as enthusiastically as they were. Joshua points to Miriam: "Her father asked me," What do you want to do here? "I said," Make popcorn, "and he started to laugh very loudly. When he saw that I kept looking seriously, he understood that I meant it. "Mirjam:" But now everyone understands and they are just as enthusiastic as we are."

Mom & Dad
Joshua's parents are also enthusiastic. But that does not mean that they miss him very much. And the other way around is exactly the same. When we ask Joshua about his family, his smile turns into a serious look. "Yes, it is difficult without my family. What can I say? We are a popcorn family. They would also be happy to be able to help with this. "
Future
Of course, Joshua and Mirjam highest priotiy is their shop in Dordrecht. If business keeps up like this, they may want to expand. "First step is setting up the webshop and if that goes well, we can always expand to another location where we make the popcorn, so the shop is only a store. And who knows, we can always expand to other cities, but we will always keep Dordrecht as a base. We are a family business and this is our home."
source: indebuurt.nl